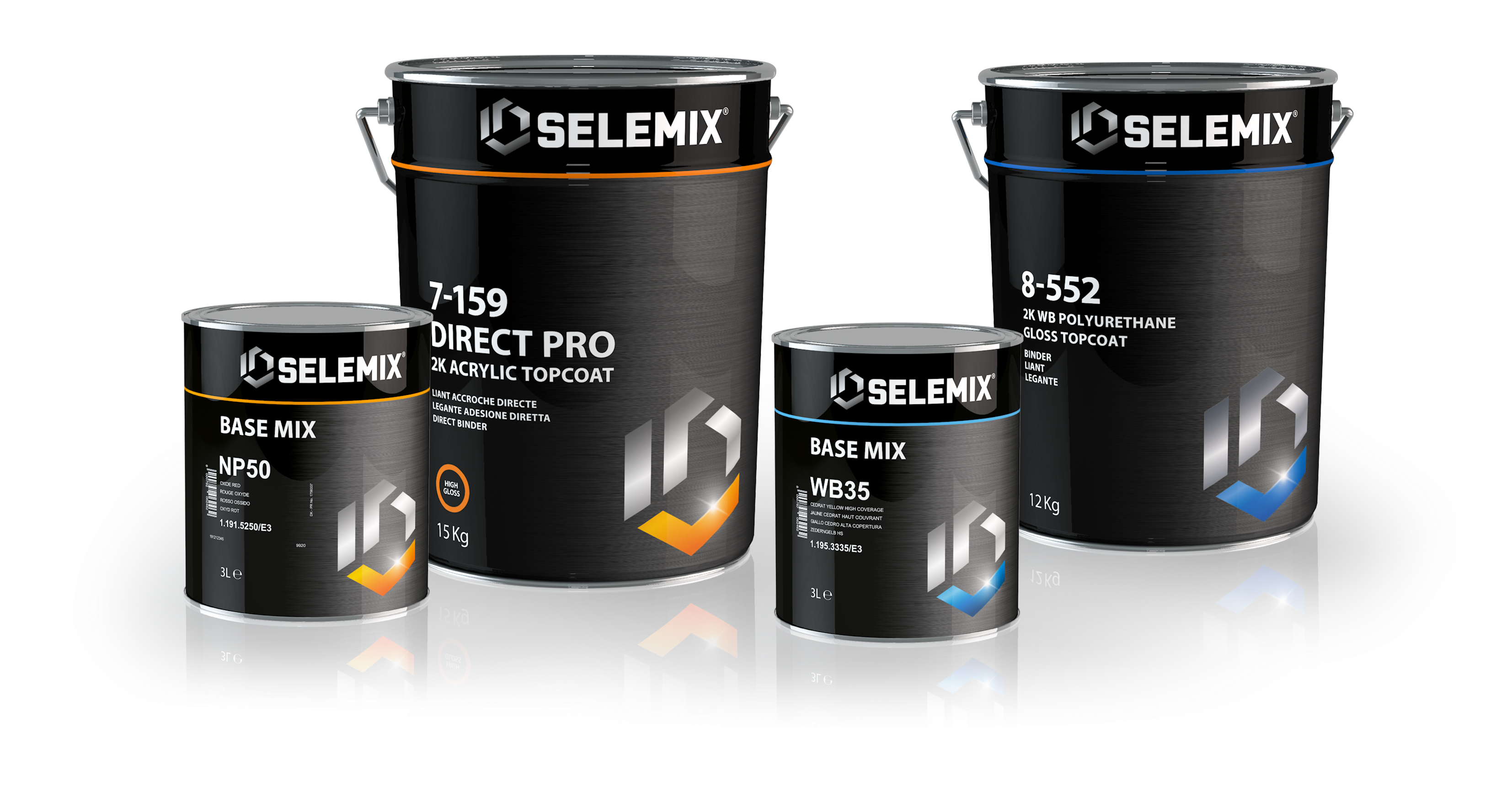 SELEMIX®, the leading brand for light industrial coatings (LIC) from PPG, has unveiled its striking new brand look & feel. But that's not all… living up to its new brand tagline, "Your Partner in Performance", Selemix is equipping its customers with an expanded digital tool offer, with the launch of a product app and brand-new website.
Explaining the reason for the re-brand, Sara Fanciano, Business Director CEMTA and former CT/ LIC Business Development Manager at PPG EMEA, said: "At PPG, it's our mission to be the preferred partner in the light industry, by providing the most profitable solutions to users and the most competitive products to our distributing partners. Nowadays, the value of a brand and the customer experience are key decision criteria."
The Selemix Marketing & Business Development leadership team conducted an extensive period of research to examine the most common pain points of its distributing partners and final end-users, resulting in a development strategy to overcome them.
NEW BRANDING & COMMUNICATIONS STRATEGY
​"Selemix brand is very much about our dedicated forces, including our distributors, who are on hand to guide applicators towards achieving an impeccable and enduring finish for every paint job. Our passion goes beyond paint to helping our customers to become more profitable," said Sara.
​​​"We recognised that both internally and externally, our greatest strength has always been our technical consultancy approach, yet this was not reflected in our communications," said Alberto Gonzalez, Business Solutions and Branding Manager EMEA, PPG Refinish.
The introduction of the new strapline "Your Partner in Performance" underlines the brand's commitment to serving the evolving needs of its customers. A brand awareness campaign, showing painters and decision makers mastering their daily challenges with Selemix as a dedicated and reliable partner at their side, will launch the new communication strategy via PPG´s social media channels. Additionally, the Selemix website has received a design and content makeover to be in line with the overall brand vision. 
Selemix brand´s new effortless black design for its products perfectly matches the brand's revamped silver metallic brushed logo, a flattened iteration of its original 3D cube, modernising and moving away from its previous colourful blue and orange look.
EVOLVING CUSTOMER EXPERIENCE
The outcome of the research resulted as well in a number of further improvements in regard to product communications. Long product codes, necessary for the ordering process, haven been shifted to the back label. Hence, only short product codes remain on the front label, making it easier for customers to identify and remember products. Short technical instructions on back labels, as well as Technical Data Sheets, have been further simplified with a clear focus on end-user understanding.
The major innovation, however, is the new product app. User can either scan the barcode on the product label or search a product with its name or code in the product app to then receive the latest product information and short technical instructions. The PPG Product App is free, suitable for iOS and Android, and ready to download from mid November on.
Alberto concluded: "Selemix customers can be sure that there is much more to come. With a new brand look & feel, a new livery and an expanded digital tool offer, we are setting an important milestone on our way to become the preferred leading brand in LIC."